Whatsapp is a very beautiful social application that encourages easier communication for a lesser charges. Recently, the company clocked its three hundred million users database celebration which eventually led to the launch of the whatsapp voice messaging integrated among the feature of the application. You can attest to the fact that the application seems to be very cool but can be tying some nuts of difficulties, especially when you are pinned down to the inability to use it.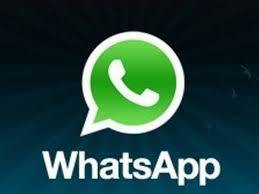 Some persons complaint of their Whatsapp mobile messenger showing, "Please check and correct your phone time and date settings," when they try to launch the application. This problem has been found happening in Andriod, Symbians, Blackberry and some other devices that makes use of the application too. One funny thing about the date and time setup of the phone is that even if your date and time is correctly set on the phone, it still will not start up. It continues displaying the "date and time" message which already has been corrected.
If you are observing something like this, there are few things you should look out for:
— Still confirm if your phone's date and time is correctly set
— Confirm if other application triggers the same error messages when used.
— Switch on and switch on your phone to see if there will be any solution to the problem.
If you have tried troubleshooting the problem through this, and you still got no progress, then this is what you should do.
Simply uninstall and re-install the Whatsapp application.
— Make sure you clear the cache and data of the Whatsapp application before you remove it on your phone.
To do this,
1. Go to "Settings". 2.
Go to "Manage Application".
3. Select "Whatsapp" application.
4. Clear the cache and data of the application.
5. Then "Uninstall" your Whatsapp application.
Now you can download a new one :
1. Go to your "Google Play Store" application.
2. Search for "Whatsapp". 3. Click on "Install"
4. Wait for the installation to be finished.
5. Open the application. After doing the steps above, I`m sure that you will not get the date and time error again.
This simple procedure worked for me and i hope it does work for you.