Be informed that the 2013/2014 NNPC undergraduate scholarship has begun and by this notice, interested applicants are to submit their application including all necessary details.
Application for the MPN/NNPC undergraduate national scholarship covers the below listed criteria's:
2013 Geographical Coverage
The scholarship awards is open to qualified students who are presently admitted in any Nigerian universities not minding their state of origin. Applications are open into the following list of approved disciplines:
— Chemical Engineering
–Mechanical Engineering
–Petroleum Engineering
–Electrical/Electronic Engineering
–Civil Engineering
–Geology/Geophysics
–Medicine (MBBS Only)
–Agricultural Science (And related fields)
–Computer Science
Must Read: 2013/2014 Atiku Abubakar Scholarship Award -Apply Now
I'm I Qualified To Apply?
If you must be qualified to apply for the scholarship, you must meet up the following listed requirements:
— Applicants must be registered full time undergraduates in their first or second year in any Nigerian recognized institution.
— Applicants who are in any similar scholarship from similar oil and gas companies should not tender their application
— Applicants should have their SSCE/WAEC certificate or its equivalent and must have at least 6 subjects passed at a sitting.
— Dependants of employees of Esso Exploration and Production Nigeria Limited, Mobil Oil Nigeria plc and Mobil Producing Nigeria Unlimited are not eligible for this scholarship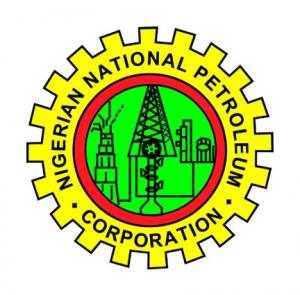 How Do I Apply?
To apply, you will need to upload the following documents in their application portal:
— An evidence or a document showing your current year of study
— A recent passport photograph
— State of origin
— Local Government Area and dully signed your chairman or secretary
–Your recent university Identity card
— An evidence of admission into the Nigerian university you are currently studying in
— Evidence of your WAEC/SSCE result
If you have the above listed credentials, visit the official application portal for the NNPC/MPN 2013 scholarship award
Applications not received by Thursday, 22ndth of August 2013 will not be accepted. Names of short-listed candidates for the qualifying test will be published in national dailies. Short listed candidates will also be contacted with details of the screening test via SMS text and email.
Screening test for the scholarship would be on the 6th and 7th of September.
Exxon Mobil Upstream Affiliates in Nigeria (Esso Exploration and Production Nigeria Limited and Mobil Producing Nigeria Unlimited) do not use placement agencies that charge scholarship applicants an advance fee of any kind (e.g. application fees, placement fees, test fees, etc.)
Note that application deadline is on the 22nd of August 2013.